More urban trees will help combat climate change
We need trees in our lives. This past summer, Adelaide experienced the hottest temperature ever recorded in an Australian state capital, hitting 46.6 degrees on January 24. Trees beautify otherwise grey cities and cool our suburbs during heatwaves. But different species have different levels of tolerance of heat, lack of water and other threats posed by climate change.
In a newly published study, we investigated likely climate change impacts on 176 of the most common tree species planted across Australian cities. Our analysis showed more than 70% of these species will experience harsher climatic conditions across Australian cities by 2070. Some of the most commonly planted trees are unlikely to survive these conditions.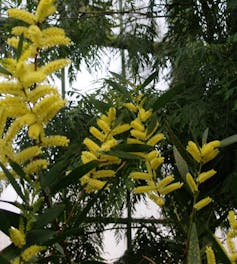 Dr. Alessandro Ossola is an ecologist and environmental scientist. His overarching research interests focus in unravelling the functional links between habitat, biodiversity, humans and eco-hydrological processes at multiple spatial and temporal scales.