Will Facebook pull news from its Australian site?
Facebook has announced it will ban publishers and people in Australia from sharing local and international news on Facebook and Instagram if a proposal to force tech giants to pay for news becomes law.
The announcement follows the release of the Australian Competition and Consumer Commission's draft news media bargaining code, under which Google and Facebook would be forced to pay for news on their sites to help fund public interest journalism. Treasurer Josh Frydenberg announced in April the code would be mandatory.
On its website, Facebook Australia's Will Easton said:
"Assuming this draft code becomes law, we will reluctantly stop allowing publishers and people in Australia from sharing local and international news on Facebook and Instagram. This is not our first choice – it is our last. But it is the only way to protect against an outcome that defies logic and will hurt, not help, the long-term vibrancy of Australia's news and media sector."
Google is campaigning against the same draft code, telling users of Google Search and YouTube the services would be under threat unless the government dumped its proposed revenue-sharing laws.
Facebook risks making its products less compelling
If Facebook follows through with this threat, it will potentially lead to very uncompelling content on both Facebook and Instagram. Can you imagine Instagram or Facebook without the ABC or Australian news sources?
How are you going to share interesting information with family and friends without being able to put links into posts?
Facebook claims the ACCC code "misunderstands the dynamics of the internet". But it seems Facebook misunderstands how mandatory industry codes work. If you want to be a platform business in Australia, you have to follow the relevant code. If not, you can exit.
The ACCC code is similar to the franchising code of conduct. For instance, if I want to set up a pizza franchise in Australia, as a franchisee I have to abide by the franchising code of conduct.
Those are the rules of the game in Australia because there's a recognised power imbalance between franchisors and franchisees. The same goes for news media businesses and social media platforms.
Facebook's public response focuses largely on the exchange of money for news content but the ACCC code is much broader than that; it's not just a way for news media businesses to be paid. It recognises Australian news content on social media platforms provides value to both sides and any resulting payment is simply a net of that value.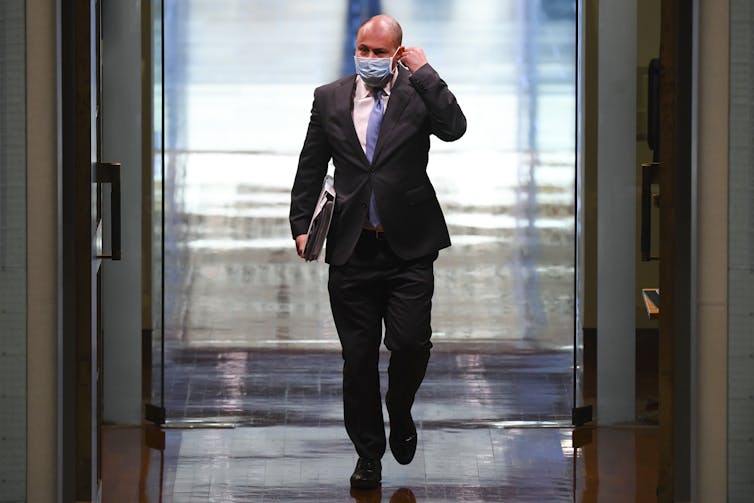 Rob Nicholls joined the UNSW Business School as a lecturer in September 2015. His research interests encompass competition law and policy as well as the regulation of networked industries and the financial services sector.