Deciphering Dan
The Australian state of Victoria has witnessed the end of an era.
Daniel Andrews, premier of the state for nine years, and leader through some of the most traumatic state crises in living memory, has resigned his commission and retired from the parliament.
The big man will be gone.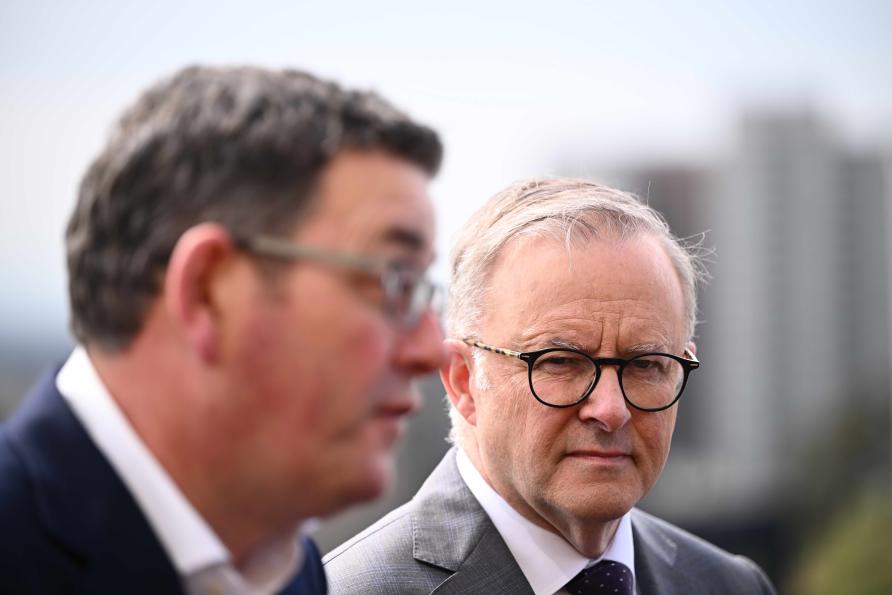 It was a surprise announcement when it came. Yes, there was some speculation around Dan stepping sometime ahead of the next election (notwithstanding his many claims to the contrary) but there was no big lead up to this moment, no sense it was imminent and certainly no sense there were moves afoot to force his hand; that he was succumbing to any pressure.
That is to say even in his going, Andrews asserted control — over when to go, over who to tell when, over the press gallery and framing of the event he forced on them.
This is straight Danism.
As a politician, Andrews cherished control over nearly all else — control over his party, the machinery of government, the media, the issues. And to a remarkable degree — to a degree that became the topic of much criticism by rivals, opponents, oversight commissions and media pundits — he achieved it.
Such a level of dominance has become a rare sight in Australia — so much so, that many scholars of Australian politics assumed it was not actually possible in this day and age.
In Victoria, we have not seen a premier so in control of the political scene since the era of Sir Henry Bolte, Liberal premier from 1955 to 1972, and nicknamed the "salt-and-pepper" premier because he was "on everything".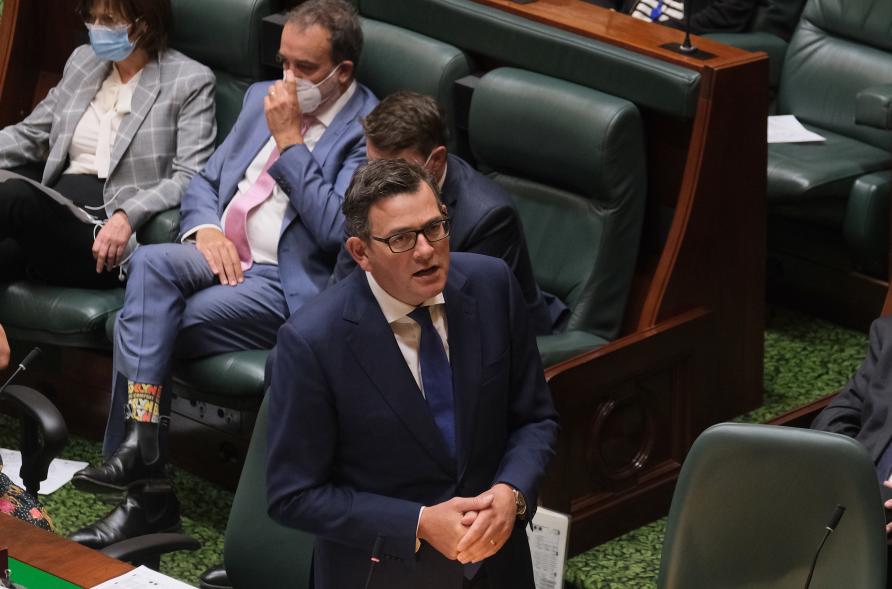 Bolte was considered Victoria's last 'boss' premier — the last political leader capable of having personal dominance over the whole machinery of the state.
He was considered the last boss not because of deficiencies in the characters of subsequent premiers, but, so goes the argument, because Victoria and its government simply became too complex, too large, too multi-faceted and sprawling for any one person to command it all.
The best premiers can do in the modern age is steer, coordinate, oversee, guide — they cannot be fully, personally in charge.
Daniel Andrews proved that argument wrong; that Bossism remains a viable political model in the twenty-first century.
His office and department had an extraordinary level of control over policymaking and government communication. It was an accusation he shrugged off repeatedly, but there is a mountain of evidence showing that power was intensely centralised in the premiership under his reign.
In the parliament, the Premier appeared untouchable, far beyond the reach of the Opposition's attack. And within Labor, he dominated the factions to such an extent that major figures in rival groups decided they could not beat him so they may as well join him.
His forced retreats over the last decade can be counted on one hand. He leaves the political stage arguably one of the most powerful politicians in a generation, not just in Victoria, but perhaps all Australia.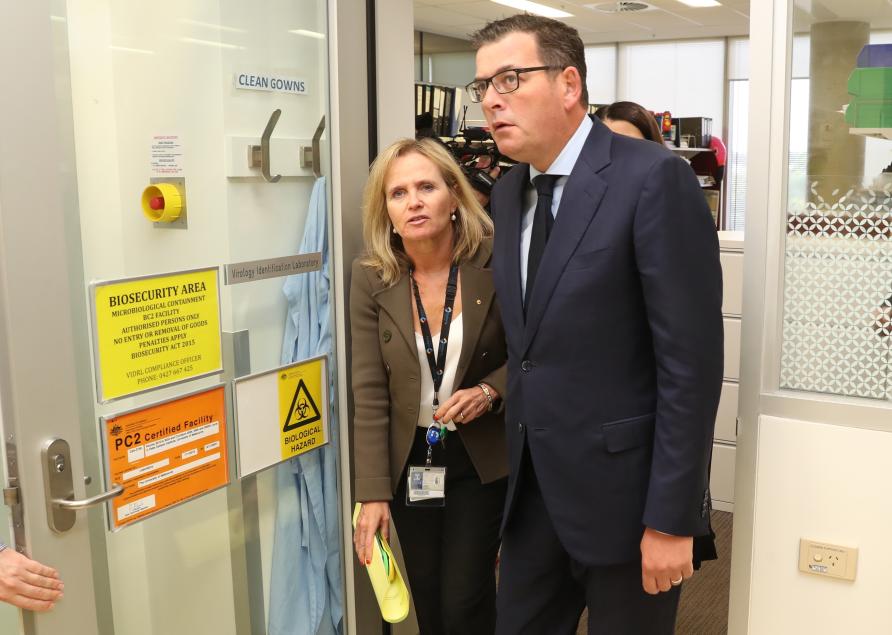 Few others have enjoyed such control of their own jurisdictions. Indeed, from time to time, he has seemed more important, to Victorians at least, than Prime Ministers. He was less a mere premier and more the state patriarch; the state Daddy; de facto king of Victoria.
Or, to his many and vociferous critics, Dictator Dan.
But this is only one side of Andrews. Alongside control, he also cherished action.
He entered office in 2014 having learned from the disastrously slow pace of governing under Ted Baillieu, and even Steve Bracks and John Brumby before him.
Andrews learned the public needs to see its government working to be satisfied; it needs to see action, projects, decisions, changes and not excuses.
And so he pushed through an incredible breadth and volume of work – a massive slate of major infrastructure projects, the likes of which have not been seen in half a century; big energy and environmental changes, including the fracking ban, relatively bold plans to transition away from fossil fuels and to end old-growth logging; big social reforms on domestic violence, safe injecting rooms, and dying with dignity; industrial relations reforms including sick pay for many casuals, wage theft criminialisation and industrial manslaughter laws; and much more besides.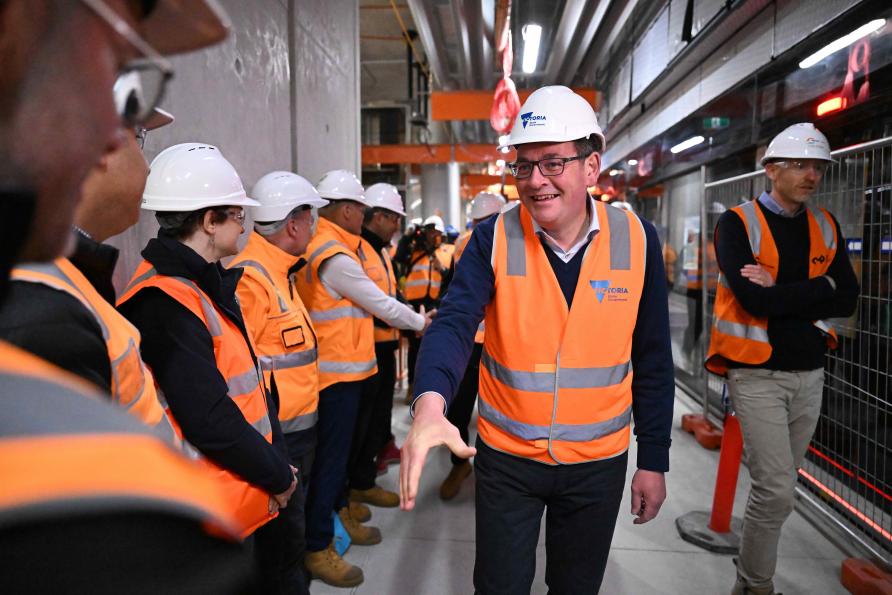 This side of Daniel Andrews – the tireless, manic doer; the man that gets things done; the Dan that has the state step in – this is his public side; the subject of the alleged personality cult, the Dan that many Victorians seem to genuinely love, or at least defend, against cries of megalomania or corruption.
It is also the side of Danism that leaves a more enduring legacy – one not only written in concrete and steel, but in social reforms likely to reshape the state in profound and enduring ways.
It is also an ideological legacy – Danism has meant a more active role for the state: one that takes a more direct and interventionist role in ensuring the safety and the flourishing of its citizens than the old neoliberal model suggests.
This aspect of Danism will likely survive the resignation of its architect — can any successor ignore the amazing popularity of the model over the last decade? Even the state Opposition has embraced big state spending on service in recent elections.
The question when assessing the Andrews premiership is this: what was more important, action or control?
There are those that will argue he sought control as a means for action. Allies and supporters made exactly such arguments in the media over the last 24 hours — one radio talkback caller choking up about Andrews' resignation put it as Dan "having the balls to make the hard decisions" and "backing himself"; Andrews the conviction politician.
And then there are those that have argued, repeatedly and sometimes with considerable evidence that at some stage (maybe in student politics? Or after winning the premiership?) Dan began to covert power for its own sake; that his policy achievements, his actions, have ultimately been in service of retaining control, not the other way round.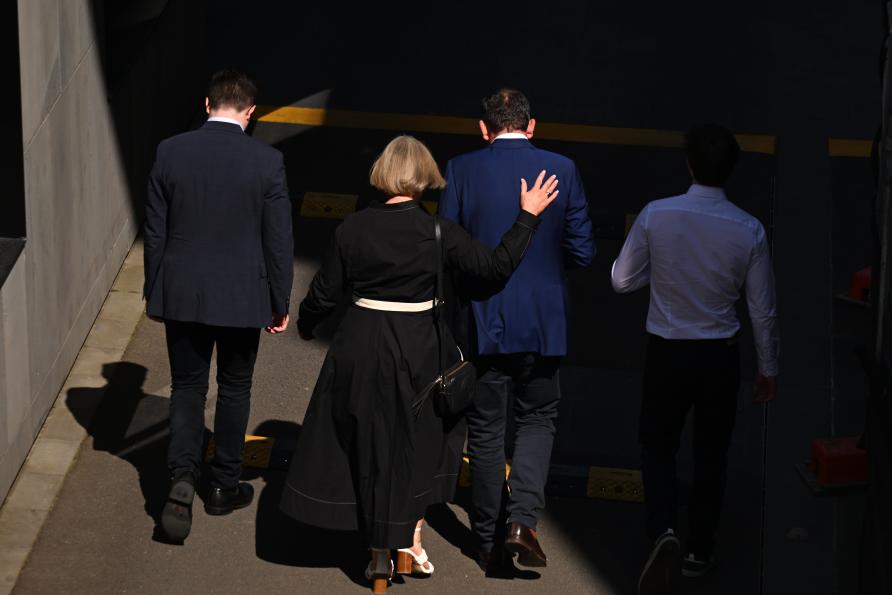 I would say it is too soon to say for sure, and maybe it is not a thing we can ever fully straighten out. The two facets of the man may be hopelessly intwined.
His resignation, at what appears to be a time of his own choosing, is quite difficult to square with the theory of Dan the insatiable tyrant – that Dan would surely hold on to power to the last. But then, control over his image has also been a key element of Daniel Andrews' political success.
The question of his legacy will be yet another realm the big man seeks to control – another arena for him to dominate and shape to his will. Perhaps his resignation is just the start of that of his attempt to shape his own legend and legacy.
For that reason, deciphering Danism and Dan the man, will be a fraught but intriguing business for decades to come.
This article was published by Pursuit.
James Murphy is lecturer and tutor in politics and public policy at the University of Melbourne. His area of expertise is in Australian political history, pressure politics, public policy theory and the politics of infrastructure.